Regular price
Sale price
$17.99
Unit price
per
Sale
Sold out
Want a bigger sweet spot? More Power? More Control?
Our Lead tape is just what you need!
With 10 pre-weighted 3 gram strips - Our lead is one of the easiest ways to add an immediate boost to your game. 
All you need to do is stick them onto the sides of your paddle in the right locations. We have videos on where to put your lead below!
There's a reason why almost every pro pickleball player uses lead… it actually works! The only way to feel the benefits though is to try it out!
Our lead is compatible with any pickleball paddle. (Even the thinnest ones)
Most players prefer 2-4 strips per paddle so 1 pack is enough to weigh multiple paddles. 
Share
View full details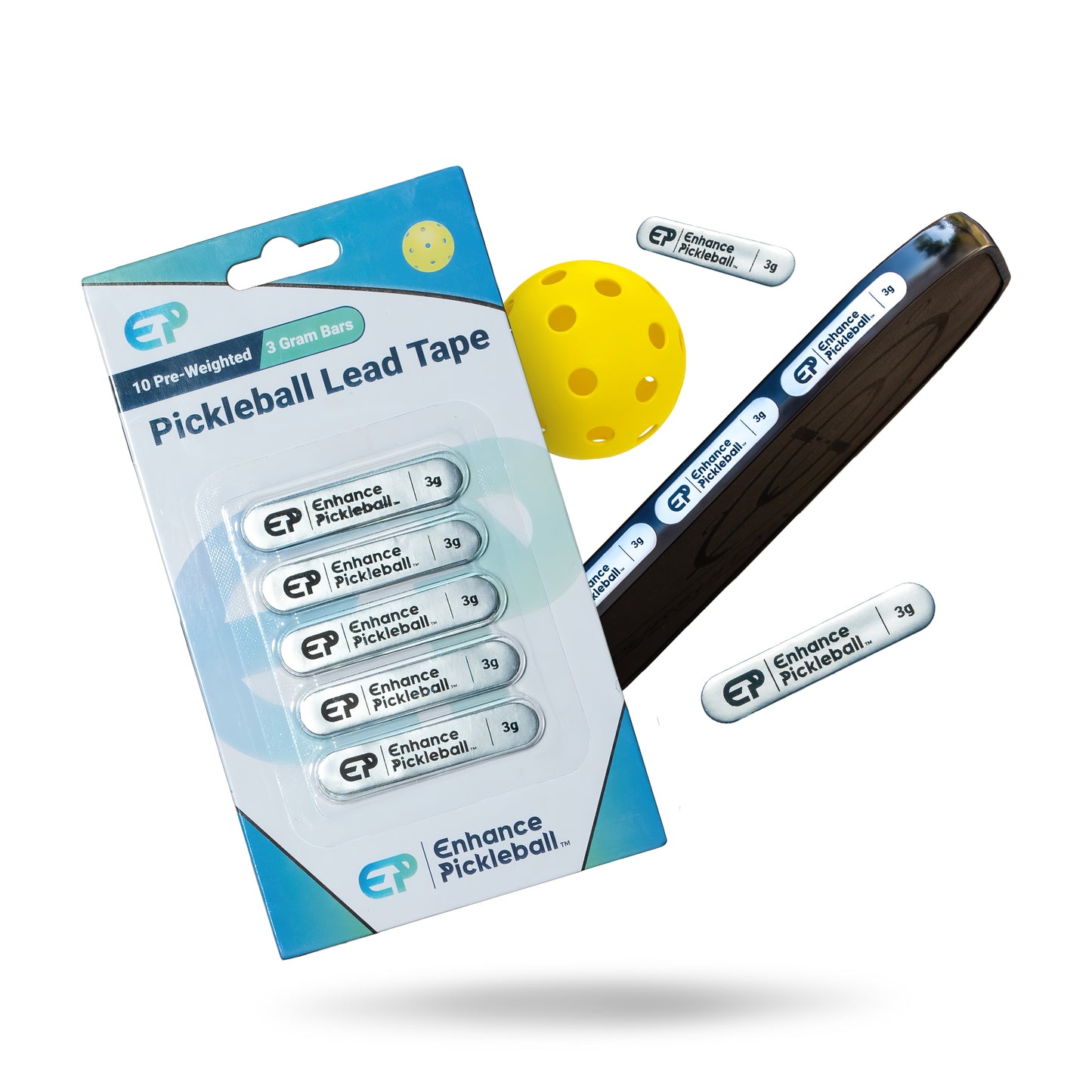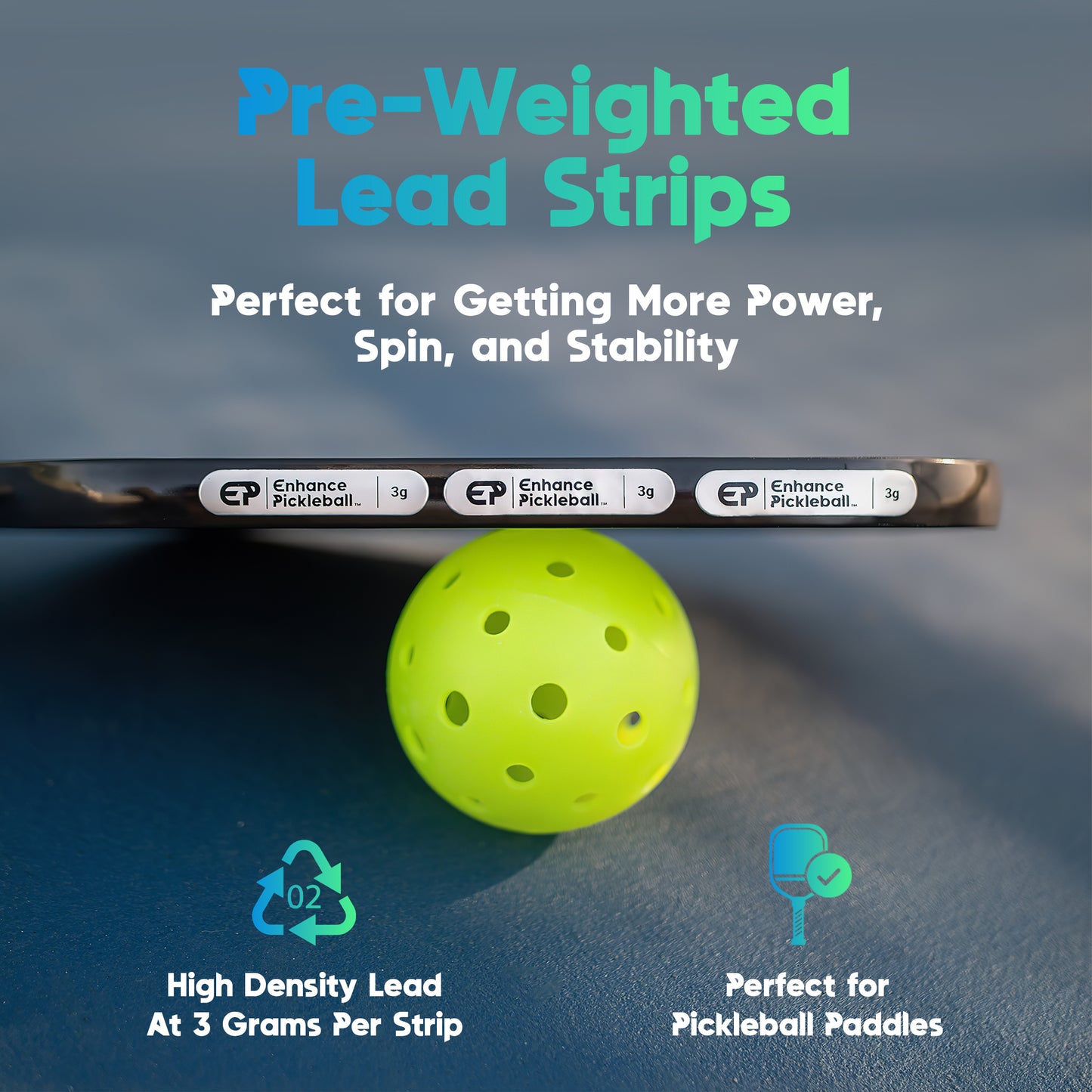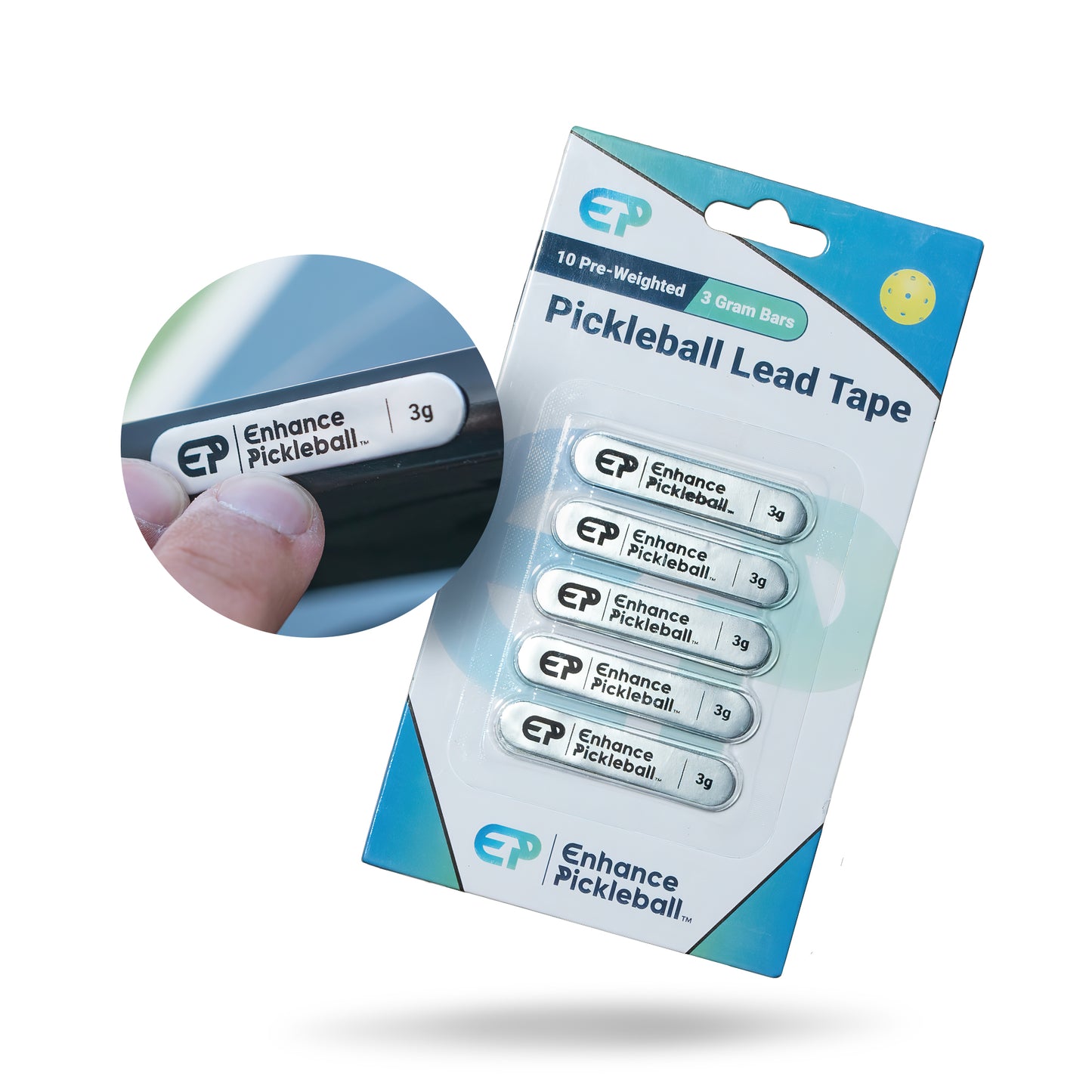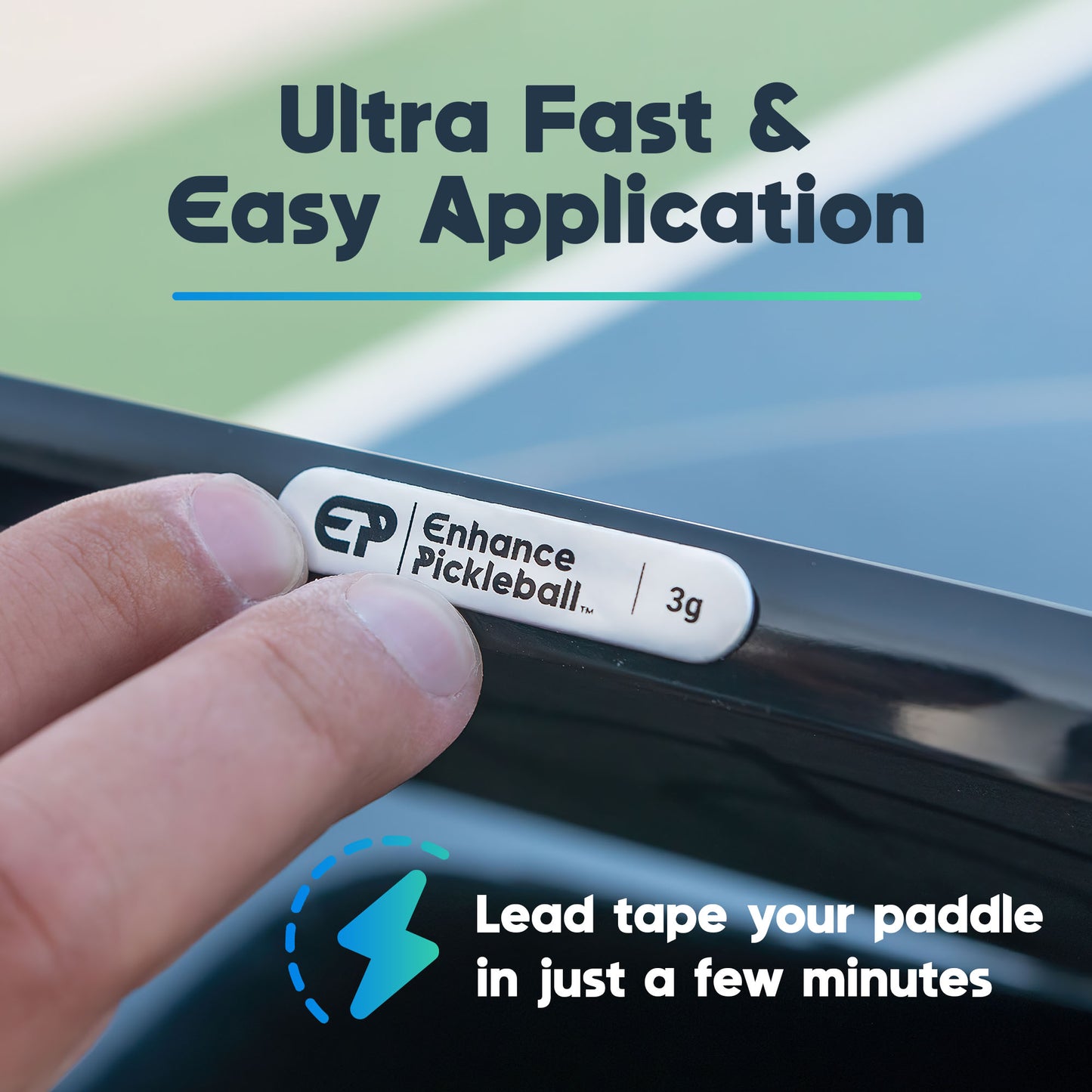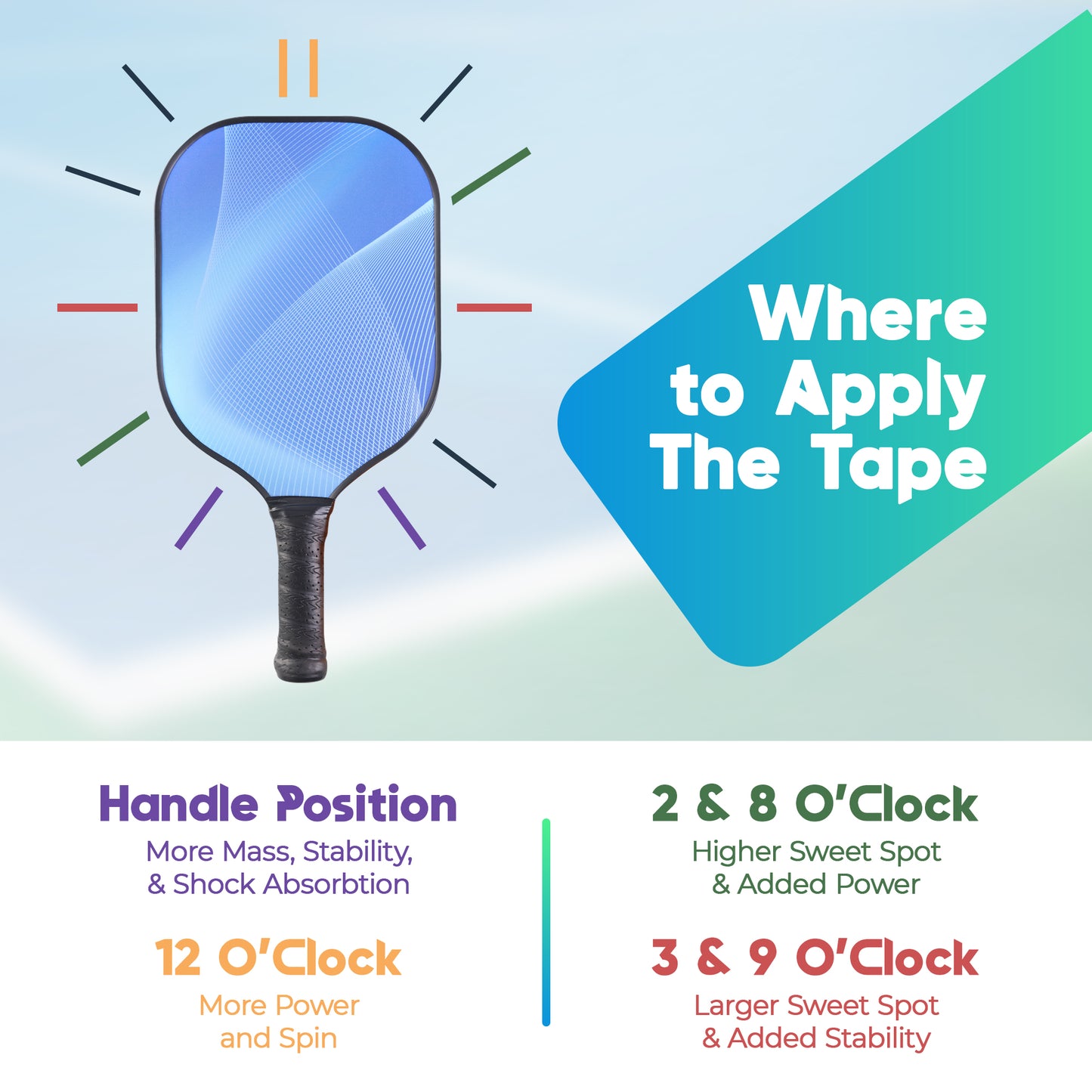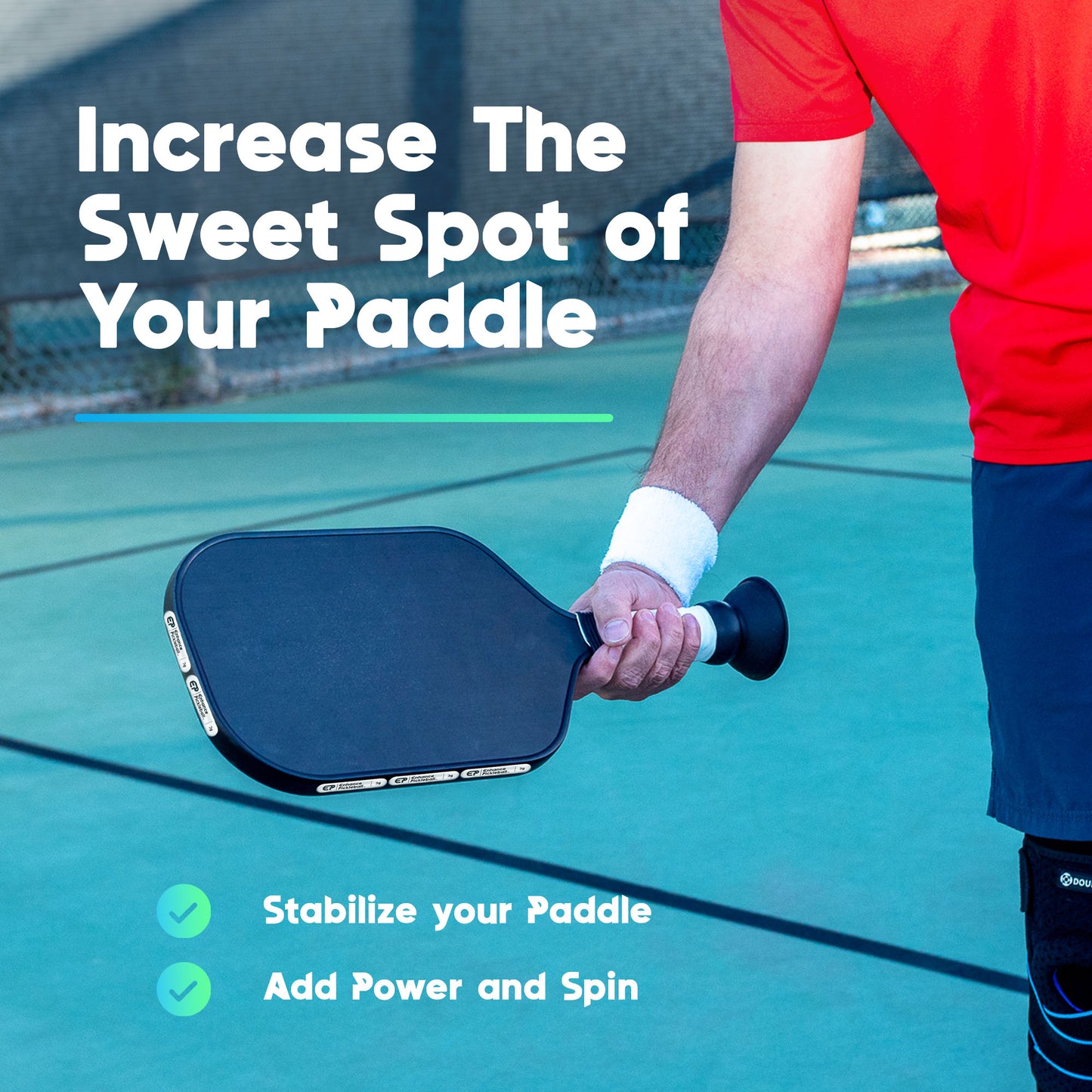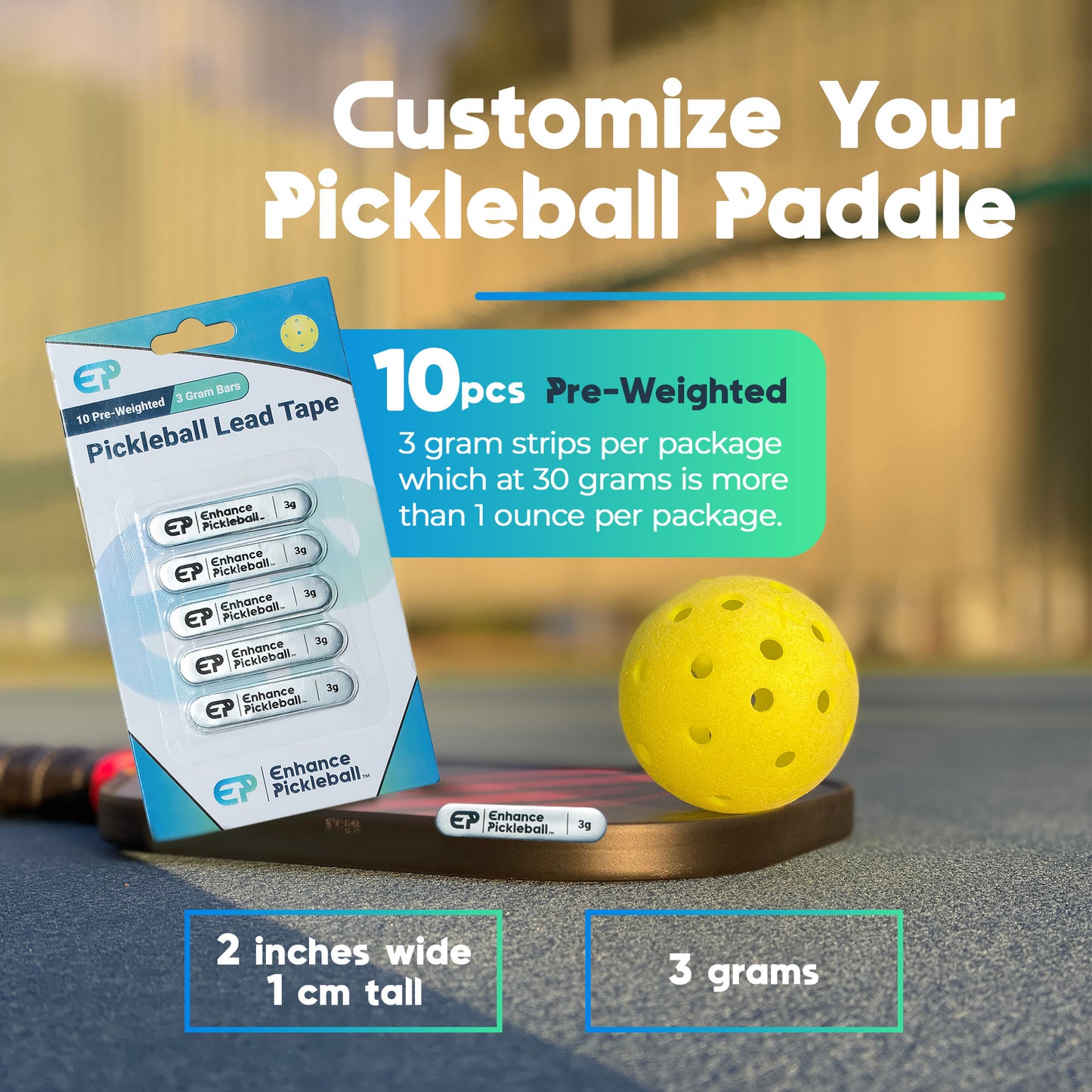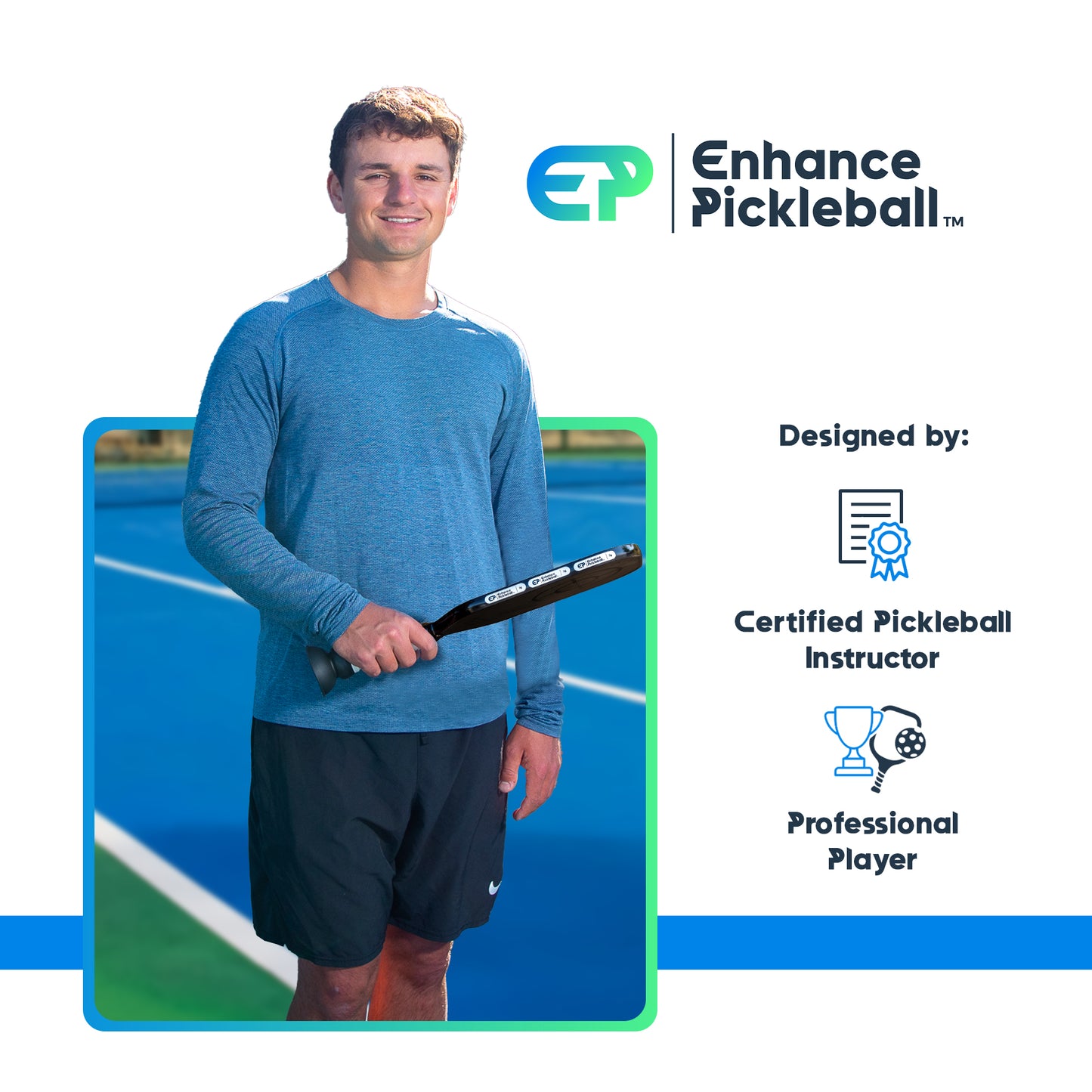 Here's Where To Put Your Lead
#1 Lead tape in Pickleball
Our lead tape is the best selling on the market because of its convenience and durability. No Scale or scissors necessary.
Less Mishits, More Power
Lead tape increases the size of your sweet-spot and makes your paddle more forgiving. That means it's easier to make your drops, and your paddle won't shake as much when your opponent hits a hard ball at you.