Regular price
Sale price
$0.00 USD
Unit price
per
Sale
Sold out
More than 4261 players use Dink Master Mini-Course ($50 Value)
2-day Shipping (USA)

#1 Pickleball Training Aid

100% Guarantee
How big is the Dink Pad?

The Dink Pad is 3 feet wide and 4 feet tall. You should place it 2 feet off the ground replicating appropiate net height. This puts the top of the Dink Pad 6 feet off the ground.
Can you move the Dink Pad around after adhering it to your wall?

The Dink Pad is meant to be used in one location. If you move it after using the adhesive, it may lose it's stick. If you don't have one wall you can leave it on, you can stick it to an MDF board or check out The Dink Master which is portable.
Share
View full details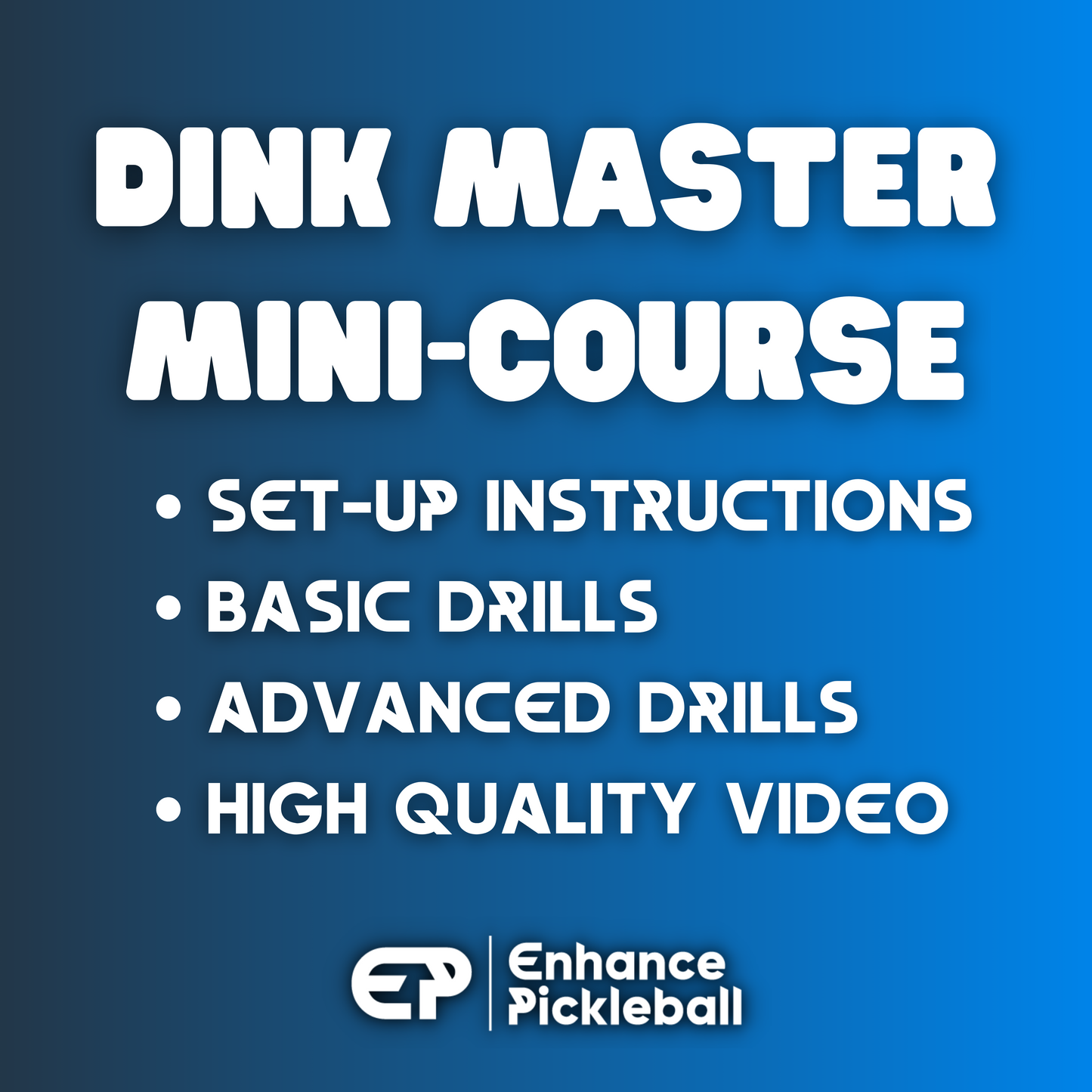 Easy 3-Step Setup!
Step 1

Find a smooth, hard wall and measure 6 feet up

Step 2

Mark the 6ft in multiple locations.

Step 3

Line up the Dink Pad with the markings and press it firmly into the wall.
How To Drill On
The Dink Pad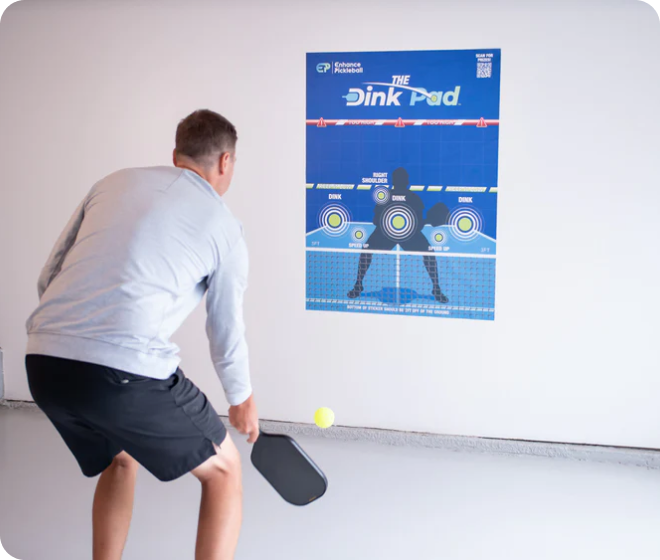 Effortless Dinks and Heightened Reactions Await
Its simple, the more balls you hit, the faster youimprove. The Dink Pad gives you the ability topractice any time, any place.
Turn Any Space Into Your Personal Pickleball Court
You never know which section of your house can serve as your pickleball rebounder. Whether you place the Dink Pad indoors our outside, the possibilities are endless.