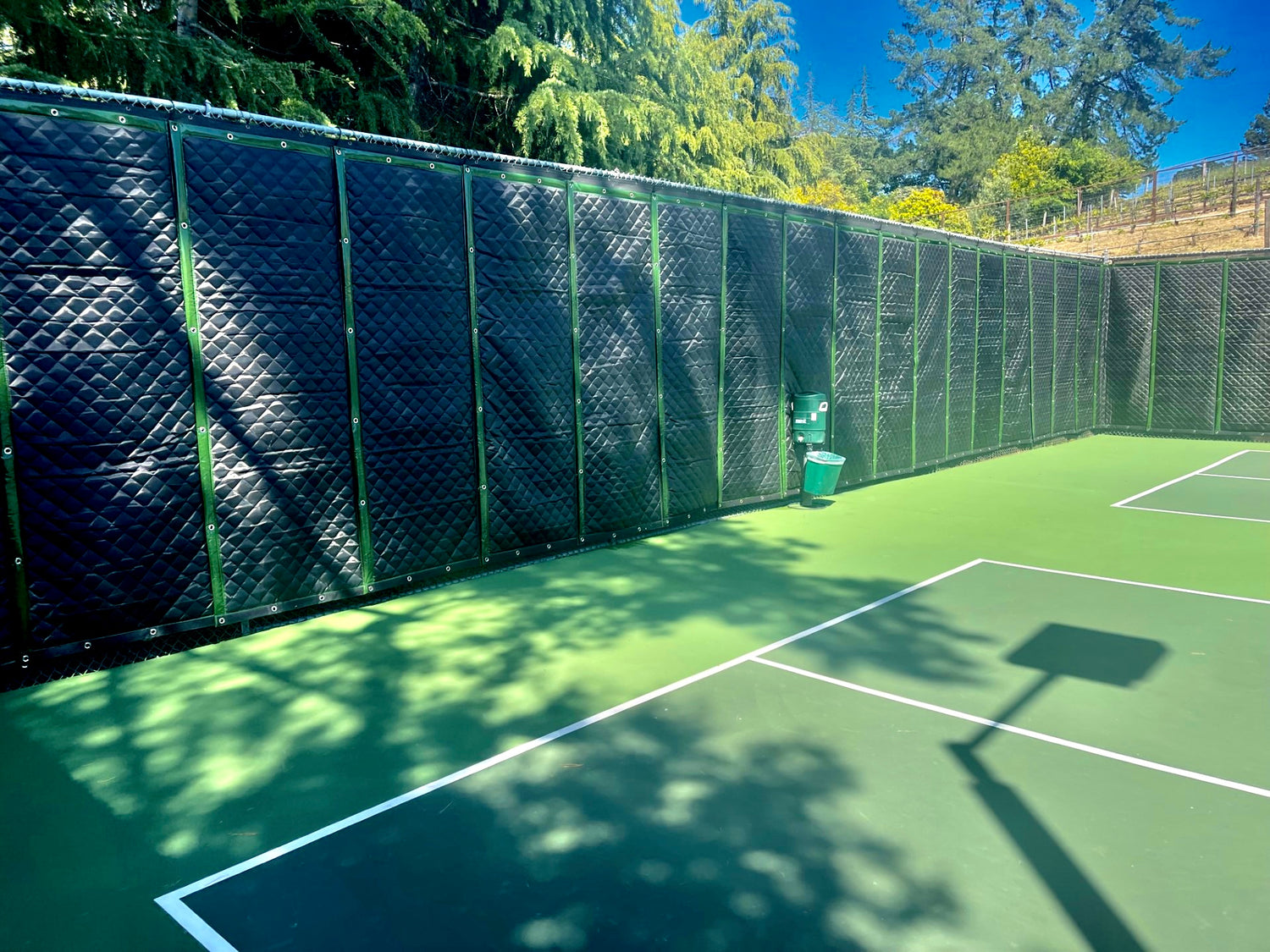 The Pickleball Noise Blocker
The Ultimate Noise Solution for Pickleball Courts. Play your heart out without disturbing the peace around.
GET A QUOTE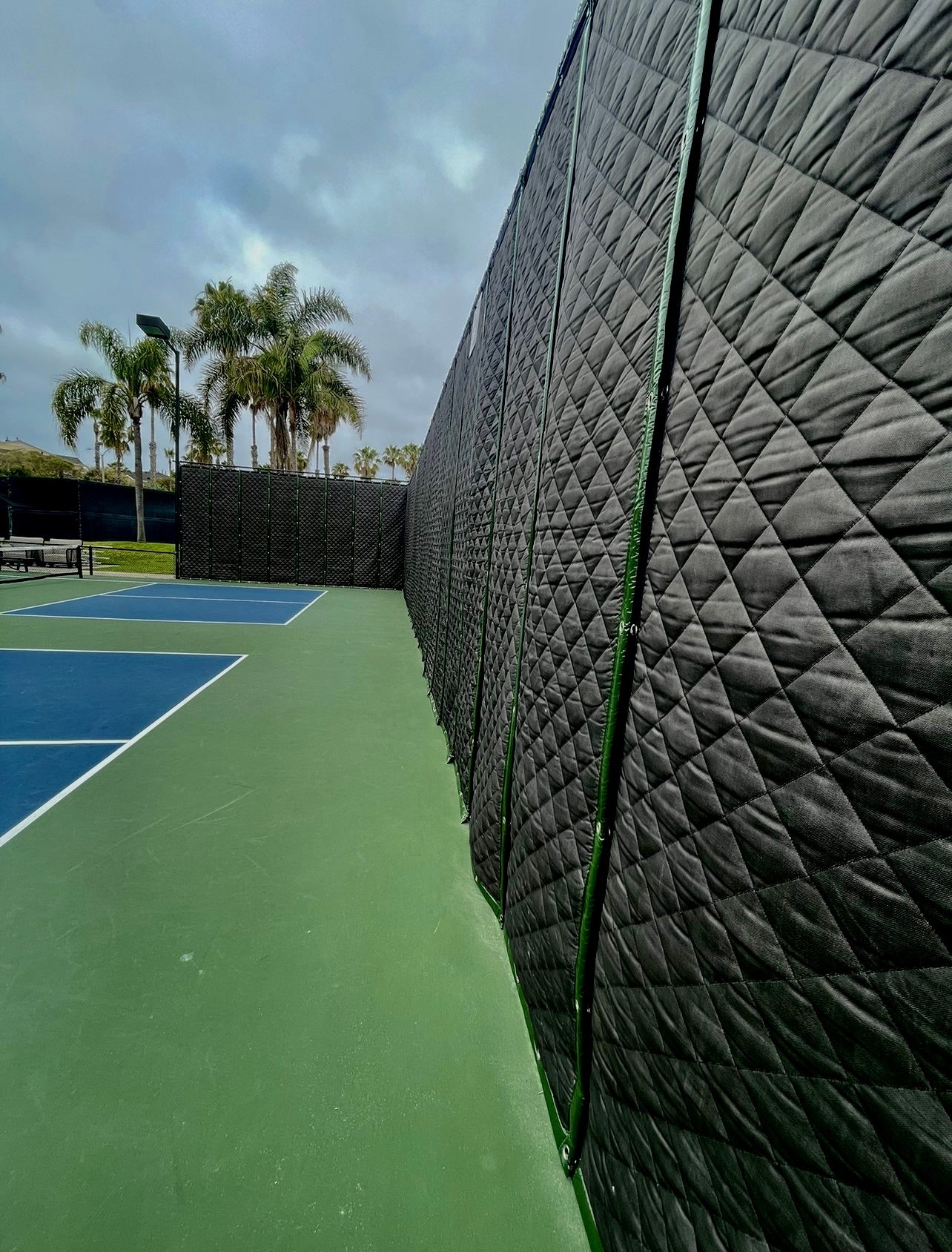 Top-Grade Sound Absorption
Our lab-certified material swallows the noise, attaching to any chain link fence.
Community Harmony

Minimize court noise, maximize community respect. The Pickleball Noise Blocker ensures that businesses, homes, and play areas coexist harmoniously, making every environment more livable and enjoyable.

Durable & Dependable

Built to last and withstand the elements. Waterproof and wind resistant, our sound barrier provides a long-term noise solution without frequent replacements or maintenance.

Ideal Fit for Every Court

Tailored for pickleball perfection. Whether it's a private home court or a bustling pickleball club, our Noise Blocker attaches to any fence and can be adjusted for size.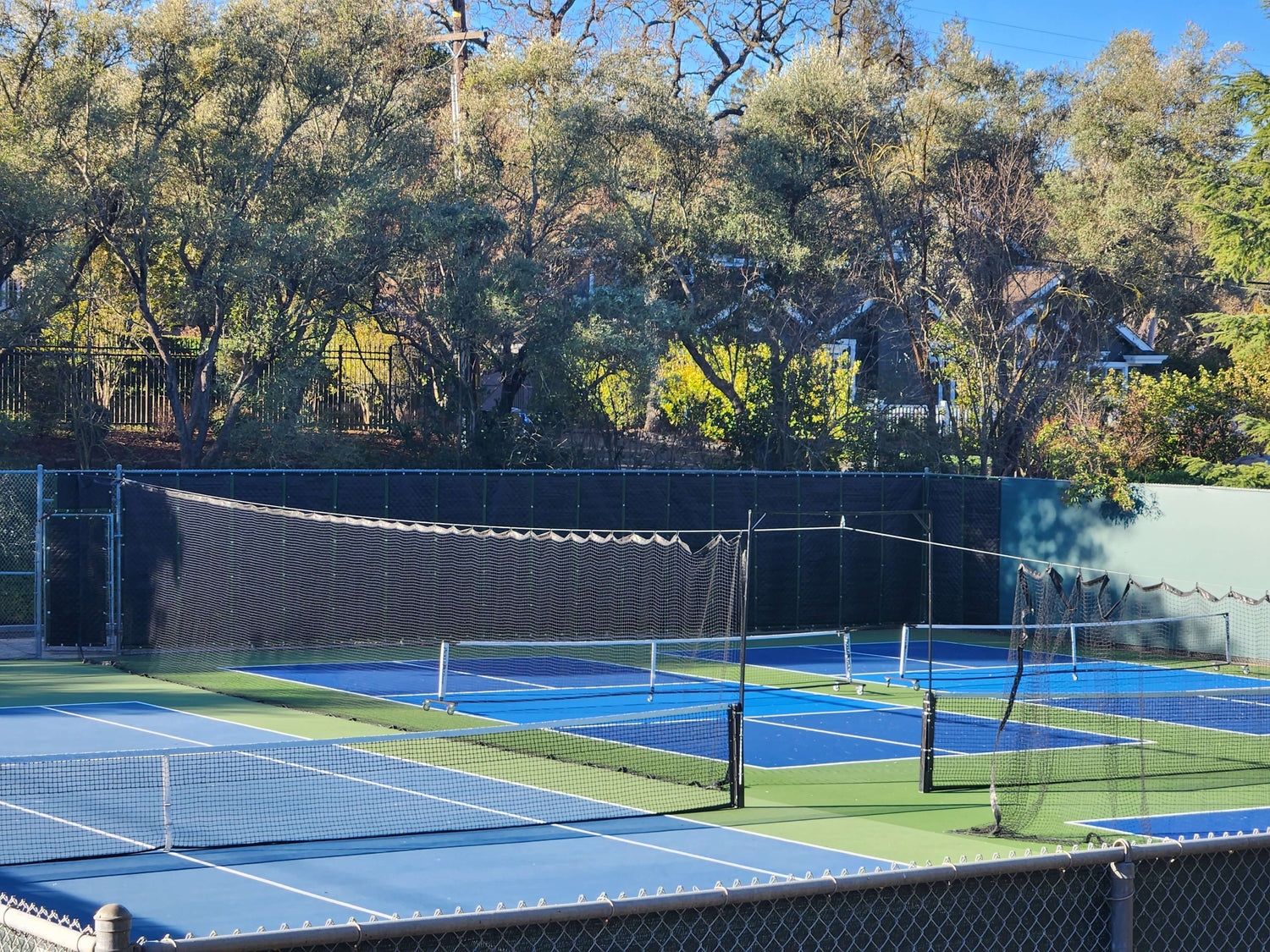 By The Numbers
Reduce Noise by 18 decibels! That's a shift from blaring freeway traffic to a quiet office buzz!
Waterproof

UV Protection

Tear Resistant

Easy Installation
Certifications and Testing Reports
Essential Details
Warranty: 5 years
Color: Blue / Green
Material: PVC Fabric sound proof blanket
Characteristics: Waterproof, flame-retardant, Anti-aging, Wind resistant
Weight: 7.5kgs/sqm
Thickness: 1-2cm
Size: 9ft height by 3 ft width (Can be customized)
Life: 8-10 Years
Certification: ROHS